Description
Smart Drive Technology (SDT)
Smoother movement and less vibration
Increased embroidery speed
Better stitch quality
The new BERNINA Smart Drive Technology (SDT) module elevates your embroidery experience with enhanced stitch quality, smoother and quieter movement and up to 55% higher embroidery speed.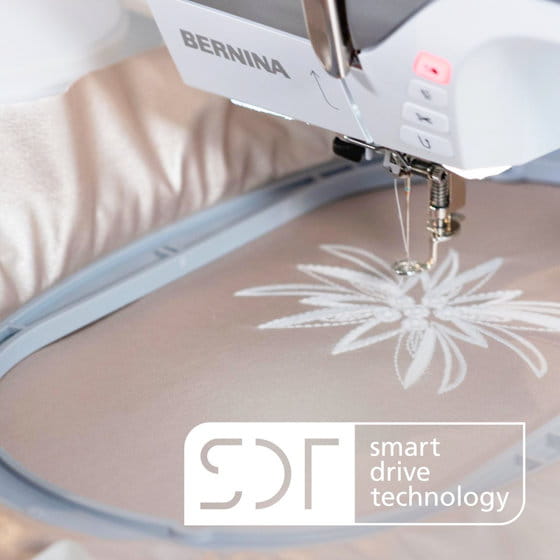 Realize your big projects easily
The Embroidery Module with Smart Drive Technology (SDT) will allow you to achieve reliable and breathtaking embroidery results. All embroidery projects can be carried out comfortably using the generous embroidery area. This embroidery module also makes it easy to embroider already-closed and tubular sewing projects, such as larger tote bags, blouses and t-shirts.
Compatible with the following BERNINA models:
B 700* | B 720* | B 770 QE* | B 770 QE PLUS | B 790* | B 790 PLUS*
B 880* | B 880 PLUS*